Shop Online Anytime!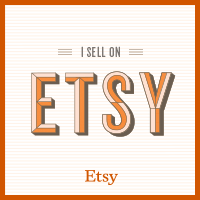 Partnering with Etsy has expanded your ease of access to Whirlwind Pottery Creations. Simply click
here
to access my pottery on Etsy. New additions are added frequently, so browse freely & safely.
I now offer:
Safe payment through either Etsy or PayPal
Direct shipment from me to you.
Gift shipping available
I accept Etsy Gift Cards
​You can also "follow me" through Etsy and be notified as new creations are added! If you like any of the selections shown below, just click on the photo & you will link to that listing!
---
Join the Contact Page-receive emails of progress & developments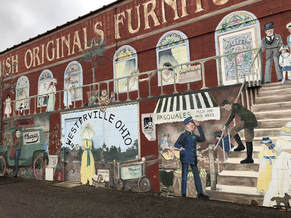 I would be happy to email you an information on events, shows, happenings and keep you posted. I promise not to overwhelm you. Of course, your information is kept private and you can easily unsubscribe at anytime. Just click on the "Contact Page" above & it will take you right to the link.
Also check out my online store -simply click
www.whirlwindpottery.etsy.com
and shop online at your convenience!
There are numerous really fun events in Uptown Westerville.It is a charming unique area full of wonderful shops, unlike any other. Pictured is just one of the many murals through out Uptown Westerville.
I will be posting updates of all the goings on in this so cool area! Below is a slideshow of the recent Ice Sculptures that were placed in front of the great shops all over Uptown. With the change in weather though, you had to move fast!
---